Local Health Care
The Plan
History
Board
Committee News
Minutes
What?
A health center between Canaan and Enfield serving 5 towns and anyone else
Owned and operated by local patients from the community
Will be open 6 days a week and with evening hours
Will offer health, urgent care, dental, pharmacy, lab and mental health
Affordable - Takes any insurance and self payments
Comprehensive, in-depth care with professionals who listen
Why?
Local control
Local access
High quality
Lower cost
What's happening?
Pledging will continue. We need to increase pledges from low to moderate income families. Generally a low to moderate income family of 2 would have income of no more than $38,000 a year and a low income family of 4 would have income of no more than $48,000 a year. A low to moderate single person would have income of less than $33,000. If you know people that might fall within those income levels, encourage them to pledge to try us.
On the organizational end, Mascoma Community Healthcare has adopted Articles of Association and Bylaws. The papers have been filed by local incorporators to register the corporation and trade name. By the end of April, the corporation had held two meetings and elected a Board of Directors, a Chairman of the Board and a Secretary. Dale Barney is Chairman of the Board and Alice Schori is Board Secretary. In addition, the board had selected the lot at the corner of Roberts Road and US Route 4 as the site of the new clinic.
The Board is listed below:
Carolyn Barney, Canaan
Dale Barney, Ex-Officio, Canaan
Dave Beaufait, Ex-Officio, Enfield
Scott Berry, Ex-Officio, Canaan
Barry Clause, Enfield
Lori Dacier, Grafton
Barbara Dolyak, Canaan
John Dow, Canaan
Karen Ewer Gray, Canaan
Gili Lushkov, Canaan
Ed McGee, Ex-Officio, Canaan
Sean Murphy, Canaan
Michael Paine, Ex-Officio, Canaan
Mary Paquette, Canaan
Mike Samson, Ex-Officio, Canaan
Alice Schori, Ex-Officio, Canaan
Jim Spaulding, Grafton
Peter Thurber, Canaan
Linda Von Reyn, Canaan
The Board is still looking for interested people to serve from Enfield.
There are seven committees working to implement the clinic. They include:
Building
Collaboration
Communication
Equipment
Finance
Fundraising
Staffing
These committees have Board Members on them, but they are open to members of the community to join. Much of the work of these committees needs to be completed this summer. We need the help of anyone who is interested.
The Plan: Create Good Health Care!
The Nature of Good Health Care
Good Health Care offers several local general practitioners who are teamed with a specific nurse practitioner to give every patient more depth in their care and coverage and at least two care providers that the patient knows personally and feels comfortable with. The health care providers work as a team with other services of the clinic like lab services.
Medical care should include pediatrics, pre-natal and professional mid-wives
Dental care including a dentist and dental hygienists should be included.
Laboratory services, Physical Therapy, Pharmacy, Nutrition, Therapy, Hospice, Home Visits and minor X-Ray services should be available.
Medical care should be coordinated with hospitals, specialists, local schools, daycares, senior programs, government programs, Veterans Administration, public housing and community assistance programs.
Assistance in getting insurance and maintaining insurance that is affordable should be provided.
Access to Good Health Care
Good health care should be local. It should serve the entire community and entire families. Care should be a matter of choice. There should be no requirements for use.
Appointments should be readily available and happen in a timely manner. Evening and weekend appointments need to be available. Appointments should allow enough time with the professionals to truly understand and manage health problems.
We should try to include current primary care doctors if possible. All patients should have access to local hospitals and specialists as needed.
Quality Control of Good Health Care
Good Health Care has built in quality control. It assures:
an organized health team that integrates patient, doctor, nurse practitioner, lab services, rehab, social services, mental health counseling, pharmaceuticals, nutrition, and dental care
close communication between the patient, the providers and between providers
that the team coordinates external services
full communication with the patient regarding plans, procedures, results and revisions
that the patient shares in the decision making with understanding, cooperation and agreement
that there is sufficient time available for the communication and coordination
provides independent quality control using a patient advocate to review records and patient history to assure that the goals for communication, understanding, decision sharing and coordination with external services is achieved
integrates team health care around a patient that include the doctor, a nurse practitioner, lab services, rehab, social services, mental health counseling, pharmaceuticals, nutrition, and dental care
Financing Good Health Care
Cost Care that is affordable assures that the cost of professionals, drugs, tests, procedures and rehab are as reasonable as possible, fair for all and the same for insured and uninsured patients.
It should adopt a sliding scale system for those who can't afford insurance or full payment for service based on what they can afford.
Develop a community insurance policy that is affordable.
Reduce waste and duplication of service and offer service in the lowest cost environment (not an emergency room).
The goal is to cut primary care costs by 50% and drug costs by at least 75% and reduce or stabilize insurance premiums to keep insurance affordable.
New money isn't needed – there is enough existing money to fund the change.
Accountability in Good Health Care
This clinic would be controlled by the users in the community, not by a hospital or the State or federal government or a town government. It would be funded by the users with a shared sense of responsibility and shared expense but with generally much lower expense.
The currently proposed organizational and services schematic for the local clinic:

Progress....
Once the threshold of 1,600 pledges was met, our effort to organize a local healthcare system moved on to implementation.
The first step was to create a non-profit corporation and elect an initial Board of Directors. The next steps will be to finalize plans for the building, staffing, budget, partnerships, and equipment. As the budgets are completed, we will complete the applications for loans and grants. The financing process should start by July of 2014. The current goal is to be operational by the summer of 2015.
To Current:
After the Board and Committees were established, each began their own meeting schedule & updates. Their current progress can be followed by clicking on the Committee News & Minutes Tabs above.
Public Meeting Summaries:
April 23rd, 2014
The new Board of Directors finalized the corporate Bylaws and Directors. Dale Barney was elected Chairman of the Board of Directors, and Alice Schori was elected Secretary of the corporation. A report of the Building Committee was made indicating that the effective area of the Switch Road site was too small and would require too much fill to raise the building site by at least three feet. Pledges are now at 1,875 and the goal now is to get 2,400 pledges by the time we open in 2015.
April 9th, 2014
The first meeting of potential directors came together at the Canaan Fire Station. Ten people of the twenty attendees signed Articles of Agreement to legally create Mascoma Community Healthcare, Inc. (we actually ran out of space on the form). Draft bylaws for the new non-profit corporation were discussed and amended. The first Board of Directors is selected by the incorporators. A list of potential directors was compiled by the attendees. There was discussion about potential officers and committees, and the recruitment of volunteers and the potential sites. There was a consensus that the best site for visibility was the Switch Road site. Several attendees volunteered to look at the sites and report back their findings. The group reviewed the reasons why the clinic will not be in Enfield. The two largest towns are Enfield and Canaan. The site also needs to be no more than 10 miles from downtown Grafton and the top of Mount Moosilauke in Dorchester. Because the major population is to the west, the site needs to be between Canaan and Enfield to keep the mileage low for the smaller towns. Finally, the site needs to be at least 2 acres, reasonable in cost (less that $150,000) and have high visibility from Route 4.
March 13th, 2014
A community wide meeting was held at Canaan Hall at the former Canaan Speedway. About 45 people attended with at least a third being new participants. There was a general review of the plans for a local healthcare system and the reasons that prompted the community to decide to take action. The items that were discussed were how the clinic would be owned and managed, what size the board of directors should be and whether it would include professionals and patients, the need to have at least 51% of the board composed of patients, how the board would be selected, how to keep the community involved in the management of the health center, and where the clinic would be located. Several advisory decisions were reached that included having a large board (about 25) that included patients and professionals; there would be voting and non-voting directors; the process for recruiting potential board members would be open to all patients and the nominees for board membership would be selected by a committee of patients and current directors. The best site for the clinic looked like the lot at the end of Switch Road and US Route 4. Attendees were urged to identify anyone interested in serving as a director from the five Mascoma towns.
February 26th, 2014
The steering committee met on February 26th at the Canaan Fire Station to review the progress to date. The count was up to 1,761 pledges. Discussions centered around what steps are needed for creating a local health clinic and a non-profit corporation to manage it. Twenty six action items were identified to be completed during the next six months.
January 2014
Volunteers worked diligently to get people to pledge to use the clinic when it opens. People were recruited through information booths at public events as well as person to person conversations. At the start of December, there were 728 pledges. By December 17th, the count had increased to about 900. By the end of January the count was at 1,200 pledges.
December 17, 2013
The fifth Public Forum on Health Care Options for all interested residents of Canaan, Dorchester, Orange, Grafton and Enfield was held to review plans to pursue options for health insurance coverage and a local health care clinic. Despite a snowy night, there was a good turn out, with almost 80% of the attendees having never attended a forum before. After reviewing the progress made so far, the focus shifted to the importance of collecting 1600 pledges before January 31 so that the funding application process can move forward. Without 1600 people stating that they would try the clinic, our dreams of having a locally controlled, low cost, comprehensive clinic cannot be realized.
November 20th, 2013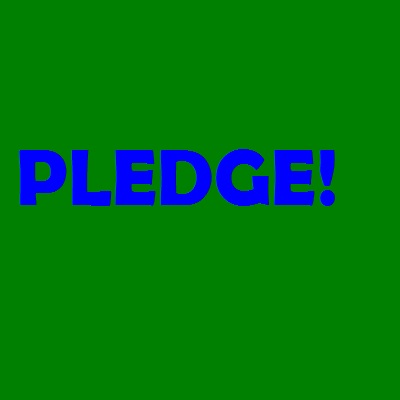 First, the big news. The health center can only be formed if we have 1,600 people who are willing to pledge to try it in 2015. They are not pledging money or signing contracts. They are saying they will take a chance and try the new Mascoma Community Healthcare Center. As of December 1st, and after 6 weeks of asking for support, we have received 728 pledges. We are nearly half way there! We need your support. Don't put it off. If you don't know what this all about, read the FAQ sheet. Think about what it means to have local comprehensive health care that is affordable. You can and need to be part of this effort. Not only is it a better system, it's less expensive. We are trying to complete the pledge drive by the end of January. That's only 9 weeks away and the holidays are upon us.
Eighty five people attended the community wide meeting on November 20th. About 30 people were first time attendees who wanted to understand what was going on. The rest of the attendees were veterans who were returning with questions from their friends and neighbors. What is happening is that those who know what the plan is about are talking with people they know and trying to answer questions. These veterans of earlier meetings are responsible for more than half of the pledges that are coming in. We need everyone to learn about the plan, talk with each other and encourage everyone to pledge.
This health center is a big deal but is nothing without your support. It really is up to you.
Meeting Four: The Plan is Done
October 10, 2013
The fourth community-wide health care meeting was held at the Enfield Community Building on October 10th. More than 230 people have attended our meetings over the past five months. The most recent meeting was a major milestone. The attendees approved a plan for a new health care system in our communities: Mascoma Community Healthcare.
The plan that was approved was developed by the local 25 person Work Group with expertise in health care, finance, and community services. The finances, staffing and services of three community clinics serving similar communities with the same model were examined before building a plan for Mascoma. They were Ammonoosuc Community Health Services of Littleton, Mid-State Health Center of Plymouth and The Health Center at Plainfield, Vermont.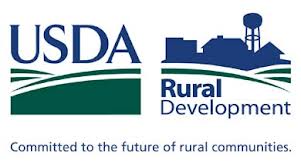 The plan includes the organizational structure, staffing levels and budgets for a community health center for populations ranging from 1,600 patients to 8,000 patients. The plan showed that we could save as much as 50% of the cost of primary care, medicines and dental care. The role of insurance was examined to develop ways to capture savings. A capital budget for construction, equipment and working capital was created.
Planning was started with Grafton County Economic Development Corporation to secure financing through USDA's Rural Development program and New Hampshire's Community Development Finance Authority and Community Development Block Grants.
Once the draft plan was complete, the numbers and financial assumptions were tested. The budget numbers for staffing and utilization were submitted for review by two hospitals, several social service organizations, two clinics, five doctors, and three other health care professionals. As a more intense review, the staffing levels and compensation numbers were vetted by
Helms & Company, a state-wide health organization consulting firm. Their areas of expertise include medical practice operations, financial services, billing, coding, reimbursement, physician practice management and managed care contracting and they serve many hospitals, health centers and other providers in New Hampshire.
After confirming the assumptions, we built a model. It was based on typical health center case loads and doctor utilization but sized for 1,600 patients. Revenues were calculated based on Medicaid and Anthem Blue Cross reimbursement levels. The model proved that the plan is feasible. Not only is it feasible, there is a cushion of at least 25% of the operating cost that can be saved if necessary.
Plans were developed to form affiliation agreements with other facilities and professionals to collaborate on staffing. We are working on securing insurance participation agreements.

Discussions are underway to work with a new, very well financed, consumer owned and operated Massachusetts based insurance cooperative that is currently being licensed in New Hampshire.
In short, there is a viable plan with realistic revenue and financing for a local, quality, comprehensive health care center that is less expensive and offers more in-depth care.
The next step will be to spread the word about what is proposed and to see if 1,600 people will pledge to use the health center during its first year of operation starting in 2015. The pledge is non-binding but should be considered as a willingness to use the facility and let it prove that it is affordable, comprehensive, invested in the patients and offers quality service. You can keep your doctor and still try the facility. You can use your existing insurance or use us if you have no insurance. The pledges are necessary to assure that we have a start-up patient base that will make the health center sustainable.
Can we get 1,600 patients to commit to using the facility? That's up to you!
If you think a local health center is valuable for our families and for quality care and affordability, you need to make a pledge to try it. You can always change your mind or use it as just part of your health care. You can use your existing insurance as well.
If you have questions, click in the FAQ Link to the left or contact Mike Samson at either townadmin@canaannh.org or 523-4501 x 5.

Think about what this health center could do for our communities and our families.

Take responsibility for your own health care that is directly accountable to you.

Make a pledge to try it. Tell your neighbors and ask them to pledge.
Make a contribution to pay for our mailings as we organize. It's tax deductible. Checks should be made payable to Canaan FAST Squad with a memo "regional health center" and mailed to Canaan FAST Squad, PO Box 35, Canaan, NH 03741.
Click to View these Other Files:

Meeting Three: The Plan is Available
August 20, 2013
There are two separate initiatives. One is to create a community insurance policy that would be available to those who want it including employers, employees and self insured. It would be like a traditional policy that would cover primary care, specialists and hospitals but would also cover dental and would capture any savings and use it to offset higher future costs or return the savings to those who purchase the insurance. The Town of Canaan is taking the lead on organizing this initiative locally and regionally. It is shown at the bottom of the organization chart below.
The second is to create a low cost, local, comprehensive health & dental care system. After three meetings of a 25 member work group, an organization chart for a local clinic is created and two budgets are drafted. The chart assumes a maximum size of 8,000 patients from the total population of the five Mascoma towns of 11,000. The budget for the 8,000 patient clinic has been drafted and both the organizational plan and the draft budget are shown as links. Assuming that the initial clinic will have many fewer patients to start, a second budget based on 1,500 patients and a second organizational chart are also attached.
The plan was distributed on August 20th, 2013 and will be discussed, modified and finalized on October 10th, 2013 at the Enfield Community Building on Route 4 in Enfield.

Proposed Organization & Services Plan
Click to view larger



Proposed Budget for the Fully Developed Clinic Serving 8000 Patients
Click to view larger

Click to View these Other Files:

Meeting Two: What Issues have the Most Priority in Creating Good Health Care?
June 18, 2013
At the second session, 15 new participants joined the discussion. The group worked on ranking the ideas generated by the first session. The results are shown in the following chart.
Blue boxes mean a total consensus.

Green boxes mean all but one voter agreed.

Red Stars mean that 80% of attendees want to have what is listed.

Green Stars mean that 75% of attendees want what is listed.

The ultimate goal is to provide all of the red and green stars locally if possible.

Next, an actual plan will be need to be developed saying HOW, WHEN, WHO, WHERE, HOW MUCH etc. The draft plan should be ready by the end of August.

At the third meeting, we will review the plan, ask questions seek answers, make changes and complete the final draft for review in September or October. After that it will be time to make it happen!


Click here to view the Report on the Second Meeting.
Meeting One: What is Good Health Care? What is Bad Health Care? How Can We Make Our Own Choices in Health Care?
May 21, 2013
At the first session, 90 participants discussed health and health care and then generated charts of the components of good and bad health care. A summary of what was discussed can be viewed at either of these links:

How We Came to This Point
In 2010, the Canaan Board of Selectmen asked the Town Administrator, Mike Samson, to find ways to reduce or at least stabilize the costs of health insurance. As part of that process, the Town Administrator suggested that the Town create more competitive pricing by negotiating with more insurance providers and look at ways of controlling costs.
Most important was his suggestion that health insurance costs reflect health care costs which were increasing four times the rate of inflation. He outlined ways that this increase could be offset. This could only happen, though, if employers and their employees took a more active role in managing costs and quality of service.
Mike spent the rest of 2010 and 2011 researching what could be done and looking at ways to build a cooperative effort of towns and schools in the Upper Valley to leverage the value of their health insurance dollars to contain future costs.

Click here to watch a video on how we can work together toward affordable care.
Since the effort to recruit partners started in April of 2012, it has grown extensively. Meetings and discussions have been held with regulators, unions, non-profits, insurance pools, two hospitals and other medical providers. The employer network stretches from New London and Windsor to Thetford and Canaan and includes 18 major towns and schools plus other smaller ones. The network will begin monthly web-based conferences in July 2013 to provide an on-going dialog.
There were at least three efforts in 2012 that explored how to change the health care system in the Upper Valley launched by the United Way, Mascoma Valley Health Initiative (public health) and the Dartmouth Institute. Mike has participated in all of these and will be involved in the long term organization to re-visualize the health care system in the Upper Valley called ReThink Health. This group includes two local hospitals, providers, regulators, non-profits, employers, educators, economists, medical management and patients. All of the participants are looking for affordability and patient accountability in a quality system with care for all. They truly recognize the need for change. The group's effort officially started at the end of April 2013.
Continue to watch this page to stay updated on the progress being made in this effort.
Board of Directors
Articles of Agreement and Bylaws
The new Mascoma clinic will be owned and operated by a non-profit corporation located in Canaan. The management of the corporation will be by a Board of Directors. The Board sets budgets and fees, hires and fires, sets management policy and evaluates the effectiveness of the service.
The Board has 25 members of which about 16 will be voting members and patients (or pledges prior to opening). The remaining 9 members will be non-voting and professionals or people who may eventually provide services to the clinic. No one receiving compensation may be a voting member of the Board. In the future, nominees for new Directors will be selected by a committee of community members and existing Directors. Suggestions for Directors will come from the patients in the communities. Terms for Board members will be two years and staggered.
There will be committees reporting to the Board of Directors on various topics, and the committees will be composed of Directors and community members who are not Directors.
All Board members, as well as employees, must follow very strict rules prohibiting conflicts of interest.
Board Members
Board Chairman: Dale Barney (603)523-4407
Carolyn Barney, Canaan
Dale Barney, Ex-Officio, Canaan
Dave Beaufait, Ex-Officio, Enfield
Scott Berry, Ex-Officio, Canaan
Barry Clause, Enfield
Lori Dacier, Grafton
Barbara Dolyak, Canaan
John Dow, Canaan
Karen Ewer Gray, Canaan
Gili Lushkov, Canaan
Ed McGee, Ex-Officio, Canaan
Sean Murphy, Canaan
Michael Paine, Ex-Officio, Canaan
Mary Paquette, Canaan
Mike Samson, Ex-Officio, Canaan
Alice Schori, Ex-Officio, Canaan
Jim Spaulding, Grafton
Peter Thurber, Canaan
Linda Von Reyn, Canaan
We have a very talented team!
Read their BIOGRAPHIES here!
Committee Chairs and Contact Information:
Building Committee: John Dow (603)523-3033

Building Committee: John Dow (603)523-3033

Collaboration Committee: Mike Samson (603)523-4501 ext 5

Communication Committee: Scott Berry (570)412-9474

Equipment Committee: Peter Thurber (603)523-9832

Finance Committee: Mary Paquette (508)965-6539

Fundraising Committee: Carolyn Barney (603)632-4127

Staffing Committee: Gili Lushkov (603)523-4354
Progress Report July - September 2014
There are monthly Board meetings at Canaan Hall on the second Monday of the month. It is anticipated that there will be a Board meeting at the Community Building in Enfield on November 10th. At that Board meeting, there will be an unveiling of the building plan for the clinic.
Fundraising Committee
Mascoma Health Center needs to raise about $325,000 to pay for architectural work, engineering and working capital for the opening of the facility. The Fundraising Committee is tasked with this effort. The committee has approached seven major contributors and has received interest from five of those grantors to date. Several will be participating at the end of the year and we have received several donations already. The largest contribution to date has been a contribution of $50,000 from the Jack and Dorothy Byrne Foundation to be followed by a second $50,000 contribution later this fall. The smallest has been a donation of $5 from a self-employed person in Canaan. Many of the Board members have also made donations. Other expected donations total about $145,000. Our unfunded need is still about $80,000. During the next few months, we will be asking five other organizations for help that may help us reach our goal. Donations are tax deductible.
Building Committee
The Building Committee evaluated four architectural firms and explored the possibility of building a highly energy efficient health center. Unfortunately, the energy efficient project could not be developed with the funding source we were planning to use.
We negotiated a contract with Lavallee Brensinger Architects of Manchester, NH in September and design work was started. The first phase was to finalize start-up and full build out staffing levels. This was translated to the types and number of rooms that we wanted to have. The square footage number was calculated and we anticipate a preliminary design within the next three or four weeks. A schematic plan and cost estimates will follow.
Staffing Committee
The Staffing Committee has worked with the staffing recommendations of Karen Ewer Gray who serves on our Board and has served as the Clinical Director of the Avis Goodwin Community Health Center in Somersworth, NH. Her experience coupled with the recommendations of other practitioners and the Ammonoosuc Community Health Service in Littleton, NH have led to staffing based on the balanced use of professionals at all levels of training. These include doctors, nurse practitioners, medical assistants, lab and x-ray technicians, behavioral health nurse practitioners, dentists, hygienists, and dental technicians.
The budget assumes that our lowest level of patients will be 1,600 patients a year. So far, we have had 2,300 people tell us they will join us. We have built staffing levels for 1,600, 2,400, 3,600, 4,800, 6,000, and 8,000 patients a year. Compensation levels were checked to make sure that our salaries would be competitive. During the spring of 2015, we will begin a recruitment process to find the people who will offer us the strongest mix of skills. Initially, our medical focus will probably be centered on family practice, pediatrics, and diabetes.
Finance Committee
The Finance Committee opened bank accounts and set up financial controls on spending authorization. Over the next two months, they will be evaluating income and expense projections for each level of the projected patient levels. These financial projections will be integrated into a master monthly pro-forma budget over the next six years that will be provided to lenders and grant sources.
Equipment Committee
The Equipment Committee has diligently looked at all of the equipment needed to implement the Health Center. It includes the equipment for examination rooms, dental suites, labs, radiology, pharmacy, mental health, physical rehabilitation, electronic health records, and administration. The total is more than $1.2 million dollars. It is anticipated that this amount will be reduced prior to opening to between $700,000 and $900,000 to equip the areas that will be first in demand. We will combine leasing and grant funding to acquire this equipment and may well buy newer used equipment to hold down costs.
Communications Committee
The Communications Committee has been actively recruiting new people who are committing to join the health center. Since May the number of pledges increased from 1,800 to more than 2,300. The effort will continue until the Health Center opens in 2015. So far we have people pledging from 27 Upper Valley towns in Vermont and New Hampshire - from Springfield, VT to Stockbridge, VT and from Bristol, NH to Wentworth, NH. 36% of Orange and 33% of Canaan have pledged. 9% of both Enfield and Dorchester have pledged and Grafton is in the middle with 23% pledging. The Committee organized a reception for the public to meet the incoming Board and to ask questions about the plans for the Health Center which was hosted by Cardigan Mountain School. Over 90 people attended the reception. In addition to this, Committee Members have operated information booths at events throughout the five towns to continue to spread the word. Next, the Committee will launch a public awareness campaign. Watch for their new tag line: Mascoma Community Health Center. The right care. Right cost. Right here.